While you might need AC repair more often than heating repair in Garland, this doesn't mean a Texas homeowner should ignore a damaged or malfunctioning furnace in their home! While the state is known more for its long, hot summers than for cold winters, temperatures can drop to uncomfortable and even downright dangerous levels throughout the winter months, making a functioning furnace a must-have for every home.
If you've been putting off furnace repair in your home, check out a few details about why it's vital you schedule those needed fixes as quickly as possible. You can then discuss your options with a Garland HVAC repair contractor as needed, and know that your home's heating, cooling, and filtration systems are always in good repair and ready to perform when the weather changes!
Schedule Heating Repair in Garland Before Temperatures Drop
When you're sweltering during yet another hot Texas summer season, your home's furnace might be your last concern! However, note that nighttime temperatures during winter can drop to near or below freezing. Those cold temps can easily interfere with sleep, especially for those accustomed to overly warm and humid temperatures. Even during the day, colder temps are distracting and downright dangerous for children, the elderly, and anyone with circulatory problems or other such health concerns.
Freezing temperatures are also dangerous for a house itself, risking frozen plumbing pipes that can then burst and flood. Floodwaters damage drywall, carpeting, and basement concrete, and can lead to mold and mildew growth as well! To avoid these risks and ensure your home is always comfortable no matter the weather, invest in heating repair in Garland at the first sign of furnace damage and especially before winter and those freezing temps arrive.
Winter Can Mean a Rush for Heating Repair in Garland
Another reason to consider heating repair in Garland at the first sign of furnace damage rather than waiting for winter to arrive is that there is often a high demand for furnace repairs during wintertime. Many homeowners overlook the need for furnace repairs during summer or don't realize their furnace has stopped working until temperatures fall and they attempt to cycle on that appliance. In turn, there are more homeowners trying to schedule furnace repairs during wintertime than summer!
Winter can also mean storms and power outages that put added demand on HVAC repair contractors, and can even mean dangerous situations for those without a reliable furnace! In 2021, for example, Texas suffered three severe winter storms during which many residents were without functioning furnaces. It was reported that some residents sat in their running cars to use the vehicle's heat, or were using gas-powered heaters in their home, resulting in carbon monoxide poisoning and several deaths.
With more homeowners trying to schedule repairs during winter, you can often experience a longer delay or expect to pay more for emergency furnace services. A homeowner should also never turn to unsafe heating options, including fuel-powered heaters, the home's oven, or your vehicle! Scheduling furnace repair work during summertime or at the first sign of furnace damage can mean less delay for those services, and keeping yourself both comfortable and safe during severe winter weather.
Timely Garland, TX, Heating Repair Saves Money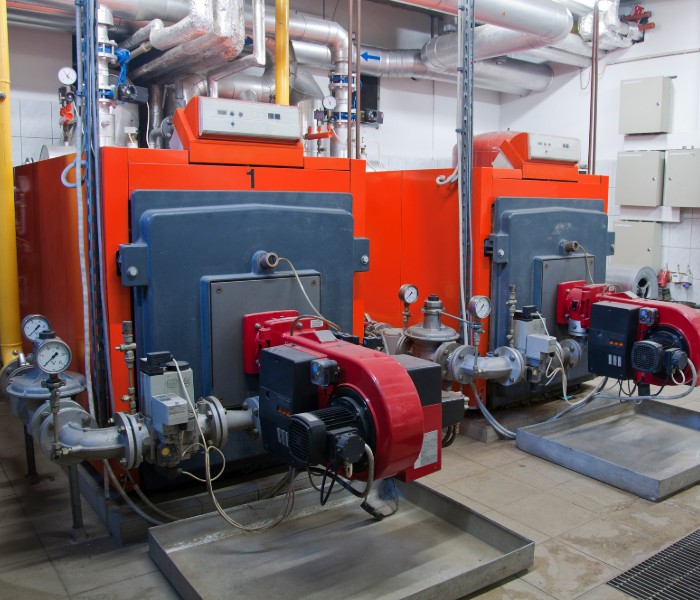 You might be putting off needed furnace repair for a Garland home simply to save money, but note that timely fixes are often more cost-effective in the long run! One vital reason for this is that a damaged furnace struggling to operate might be drawing more power as it operates, trying to force the motor and blower to function. This means a spike in your utility costs throughout the winter season and higher energy bills the longer you put off needed repairs.
Some fixes are also less costly the sooner you address them. For instance, a struggling furnace blower might only need new bearings. However, if you ignore that needed repair until the bearings seize up, this can damage the blower itself as well as belts and electrical wiring, so all those parts will then need repair or replacement.
In some cases, replacement parts eventually go out of stock, and manufacturers might not produce those parts after so many years! Putting off your repairs can mean having to pay a premium for replacement parts, using low-quality off-brand parts, or replacing your furnace altogether.
Certain repairs might also be covered under warranty but only for a limited time. Avoiding those repairs can mean having to pay for fixes that would have otherwise been covered under that warranty agreement.
24/7 AC Repair Garland is happy to provide this information about the need for prompt Garland heating repair to our readers and we hope you found it helpful. If you're in the market for expert HVAC repair or replacement, turn to our experienced Garland air conditioning repair contractors and furnace experts. We provide a wide range of repairs and guarantee all our work. To find out more, give us a call today!